Brown Starts Early with Suspicious Appointments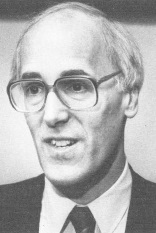 The LA Times reports that one of Brown's appointments today is an old friend of his, Bill Honig, who happens to have a spot on his public service record to the tune of four felony convictions for making state contracts in which he had a financial interest.
Among Brown's appointments announced Wednesday was Bill Honig to the state Board of Education. Honig, 73, was elected three times as the state's superintendent of public instruction but resigned in 1993 after he was convicted on four felony counts stemming from conflict-of-interest charges.
According to the California Bar Journal in August 1998, Honig "was sentenced to four years of probation, 1,000 hours of community service, and was ordered to make restitution payments of $274,754 and pay a fine of $10,800. A one-year jail sentence was suspended."  The charges were reduced to misdemeanors in 1996.
CalWatchdog notes that Honig's successor was even worse than Honig himself.  Honig gave way to Delaine Eastin, who
made life difficult for charter schools and families who choose to homeschool their children. On her watch, the [Department of Education] was handing out millions of dollars to 'Community Based Organizations' (CBOs) headed by corrupt bosses and left-wing militants."When auditors uncovered the problem, superintendent Eastin did not go after the fraud. Rather, she punished the whistleblowers and kept money flowing to the corrupt organizations. When the abused whistleblowers sought justice through the courts, the CDE spent millions defending those who had demoted them."
Brown has a track record of sleazy appointments.  In his former stint as governor, Brown appointed judges to California's courts who were involved in scandals and lawsuits concerning illegal drug use (Paul Halvonik), soliciting prostitutes (Lewis Alston Wenzell, just 35 years old when Brown appointed him to the bench), engaging in pornography businesses (Milton Luros), etc.  One judge, James L. Smith, was held in contempt of court for refusing to comply with an order to make his child support payments.  When Judge Halvonik's wife was asked to estimate how many times she had seen her husband using marijuana, she replied "I just don't know.  It's like asking how many times in the last eight years have you washed your hands."
As for Wenzell, despite charges of soliciting prostitution pending against him, Wenzell adamantly refused to resign his judgeship, embarrassing his fellow judges, who unanimously and publicly called on him to resign.  He was convicted upon the testimony of several witnesses each independently describing the bizarre acts Wenzell paid to engage in.  However, his conviction was overturned by the Appellate Division of the Orange County Superior Court.  A recall drive successfully placed Wenzell's recall on the November 1982 ballot, and Wenzell finally relented and resigned prior to the election.
Not that difficult and expensive recalls have done much good against Brown's dismal appointees.  In 1978, voters successfully recalled 17 California judges, 8 of which were Brown appointees within just the prior 3½ years.  By 1982, Brown had re-appointed 8 of the removed judges.  Then, in 1987, three of his Supreme Court appointments—Chief Justice Rose Bird, and Justices Cruz Reynoso and Joseph Grodin—were the first three California appellate justices ever to be removed from office in a recall election.
Californians should watch Brown's already suspicious appointments very closely.
One Response